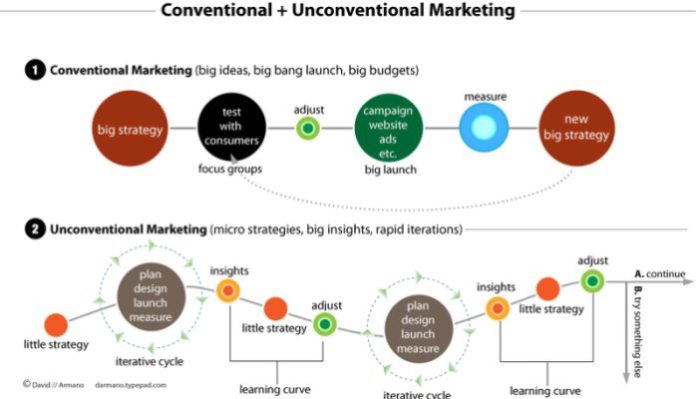 Strategic planning is the process of defining an organization's plans for achieving its mission. Strategic marketing planning is the process that all employees go through to create and implement effective marketing strategies. The purpose is to outline an approach to drive a process of analyzing and evaluating the marketing opportunities; researching, analyzing and identifying the target markets; leveraging a position to pursue and how to implement the strategy; preparation and implementation of the plan; and measuring and evaluating the results of the marketing efforts. But all of these processes need to align with the company's environment, taking into its vision, objectives, strengths, barriers, and values. Without this alignment, planning will fail.
Strategic marketing planning involves combining customer experiences with the overall direction the company wants to take. Market segmentation is a part of strategic marketing.
In IT projects, four out of 12 agile values are:
individuals and interactions over processes and tools
working software over comprehensive documentation
customer collaboration over contract negotiation
responding to change over following a plan
We can reword them to align them to strategic marketing:
satisfy the internal and external customers through product life cycle
create and design iterative campaigns and inconsistent messaging across channels
customer centric collaboration over silos
do flexible planning and respond to change
Strategic planning is a critical foundation for executing work. It sets the stage for business process improvement, etc. Agile marketing involves observation of campaigns and programs to fail or succeed quickly. With strategic agile marketing, companies can apply the right information to multi-year strategic and yearly planning as well as budgeting. The marketing process becomes more lithe and flexible in responding to changing business, economic, and market conditions.
Have you assessed the situation and determined what resources are available at your disposal? Your marketing strategy will follow this assessment, then you will craft your marketing programs and campaigns leading up to controlling and monitoring them. Stay transparent in your processes. The plans will need to be referred to regularly to see if alterations are needed.
The agile development manifesto was the result of a group of developers getting together to agree on a set of principles, then posting it and preaching it.  There has been work on agile marketing manifesto.
Have you given it a thought? What is your strategic agile marketing manifesto?
Source : Bengi Tozeren, MBA (Cloud, E-Commerce, CRM | Marketing Technology & Content Strategy)